Instant Microsoft Dynamics phone integration with Diabolocom
Instantly improve your customer service standards, sales figures and overall efficiency with Dynamics 365 telephony integration from Diabolocom.
Directly add call center telephony capabilities to Dynamics 365 CRM
Dynamics 365 telephony integration with a powerful telephony cloud solution such as Diabolocom helps businesses manage their call center operations more efficiently.

Centralize all your interactions into one single intuitive interface
Telephony integration with Dynamics 365 provides a better experience for both agents and customers by keeping track of all interactions in one place.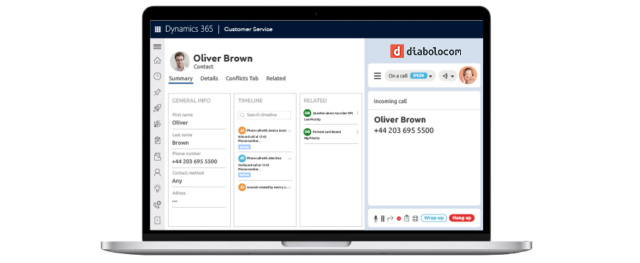 Use the data in MS Dynamics to give all your interactions context
With Microsoft Dynamics phone integration, you can have a full overview of your customers, their interactions, and any related information.

Create and assign tickets automatically
Not only ensure that customer issues are routed to the right team member and that nothing falls through the cracks, but also save time so agents can focus on other tasks.
15+
Years of voice expertise
100%
Native Dynamics integration
Diabolocom easily integrates with Microsoft Dynamics
Caller recognition
When a call comes in, the record containing your client's information shows up automatically on the agent's Dynamics 365 telephony integration. Dynamics 365 telephony integration means your agents can devote their time to resolving customer queries.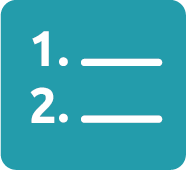 Call history
All calls received or made are automatically recorded in the Microsoft Dynamics contact card. In addition to the call logs, you'll also have a URL link to access the recording directly.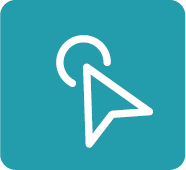 Click-to-call
Your agents can trigger an outbound call in a single click. No more dialing or copying and pasting, your agents are more productive with Dynamics 365 telephony integration.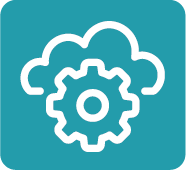 Intelligent routing based on your MS Dynamics CRM
All the data in your Microsoft Dynamics CRM is used to qualify, prioritize and route your calls i.e. a valuable customer will be routed to a specific agent.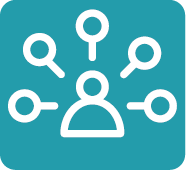 Self-service
All the data from your CRM can be used to automate certain requests with Microsoft Dynamics' phone integration. Diabolocom's integrations and speech synthesis mean your agents can just focus on calls with high-added value.
Find us on the Microsoft App Source
Personalized scripts for your calls
Diabolocom: a Microsoft Dynamics trusted partner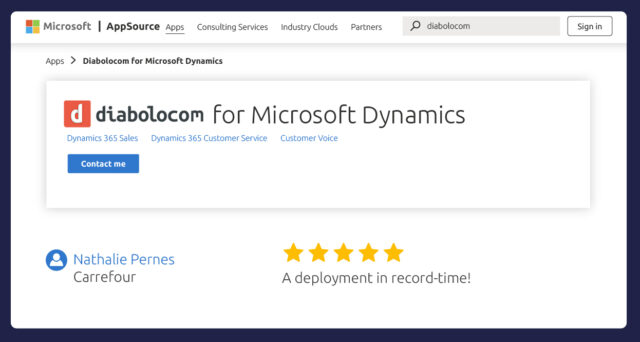 Frequently Asked Questions
Which integration solution for MS Dynamics?

Some choices include the following:

Integration Tools: some platforms provide tools to enable Microsoft Dynamics 365 integration. This makes it easier for companies to combine the benefits of other Microsoft solutions and third-party applications with Microsoft Dynamics 365.

Custom Tools: there are times when integrating is so specific, that there isn't a tool available to fit the process. In these cases, a customized integration option can help. While custom integrations may take some time to put in place, they do provide specific features that wouldn't otherwise be an option.

Manual Integrations: performing manual operations is a cost-effective solution for exporting and importing data. This means performing manual operations to move accounts, orders, and leads between systems. If your data is in different databases, spreadsheets, or other systems, you can use Dynamics 365 to manually import everything into one place.

Integrating with Microsoft Dynamics 365: using third-party software is another option for integration with Dynamics 365. It's easier to manage your sales and customer service interactions when integrating Dynamics 365 with Diabolocom.

Diabolocom is not only designed for Dynamics 365 integrations but also to extend its capabilities. Improve and plan for your interactions, meet expectations, build trust and loyalty and deliver seamless experiences for your customers.
What is a CRM CTI?

CTI is the acronym for Computer Telephony Integration. CRM is the acronym for Customer Relationship Management.

What is a CTI?

Microsoft Dynamics CTI is a technology that connects telephone systems with computers. It helps agents be more productive. It allows them to use your PC or laptop to make and manage phone calls i.e. when a call comes in, the CTI displays the caller's information. You can also view the call history, contact details etc.

What's the link between CTI and CRM?

When a lead moves into your sales funnel, your sales team will usually take the next step i.e. reach out to them with a call. It would be helpful for salespeople to be able to view a prospect's important information and account history in their CRM while they are on the phone. This means you can access and view all the data stored in a single centralized location in a few clicks. You need a CTI system integrated with your CRM for this capability.

What are CTI CRM integration benefits?

Once your system is up and running you get the following benefits:

Diabolocom's integration can help you keep track of all your inbound and outbound calls. You will be able to make more informed decisions as your caller's information clearly appears right on your computer screen.

Your sales team doesn't have the hassle of having to switch back and forth between two systems to communicate and gather a prospect's details.

You can use analytics to gain useful insights about inbound and outbound calls. For example: find out how many times your salespeople called before they converted a lead.
Can Microsoft Dynamics integrate with a telephony system?

Microsoft Dynamics CRM can integrate with a telephony system to create powerful interactions with your customers. It only takes a few minutes to integrate the CRM with a phone system for contextual and personalized conversations.

Microsoft Dynamics phone integration provides seamless synchronizations for contacts between your telephony system and CRM and more.

Your team can get distracted and confused when having to switch tabs all the time to search for contact details. With Diabolocom, your CRM data synchronizes automatically into your phone system.

Before you even pick up the phone you will have all the caller's information in front of you. Create and store leads to view later without switching tabs.
What are the benefits of Dynamics 365 CRM telephony integration?

Telephony integration in Dynamics 365 has many benefits that can help your agents be more productive and your business run a lot smoother.

Microsoft Dynamics 365 Apps enable seamless connections between the CRM and your phone for more effective and faster multi-channel interactions.

Integrating Diabolocom with Dynamics 365 will provide benefits such as:

Enabling intelligent and engaging automatic self-services.Start outbound phone calls directly from your CRM.
Receiving inbound calls and forward or route them to the right agents.
Queuing live calls.
Resolving client issues fast and easily with automation and self-service.
Communicating with your customers with a first class service tone.
Delivering an unmatched customer experience and so much more.

You will also get automatic caller identification, records of contacts, leads, cases, opportunities and more created automatically and easily accessible, call statistics and analytics etc. Not to mention safe and secure interactions.

Microsoft Dynamics telephony integration with Diabolocom provides your agents and your customers with better interactive solutions.