Automatic Call Distribution (ACD): get the best call routing software with Diabolocom
Improve customer satisfaction by efficiently managing inbound calls with the Automatic Call Distribution solution (ACD) by Diabolocom.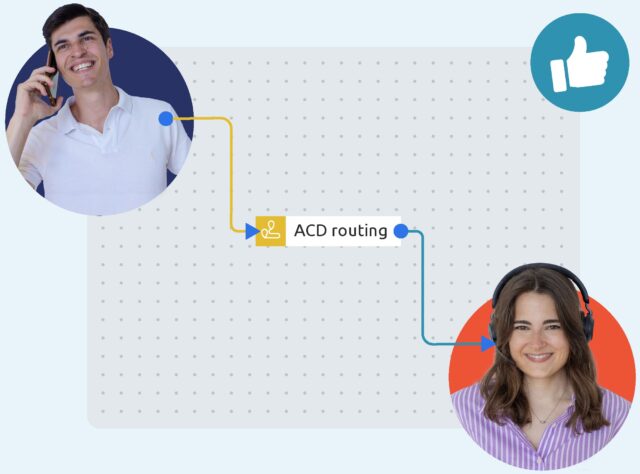 Provide better processing standards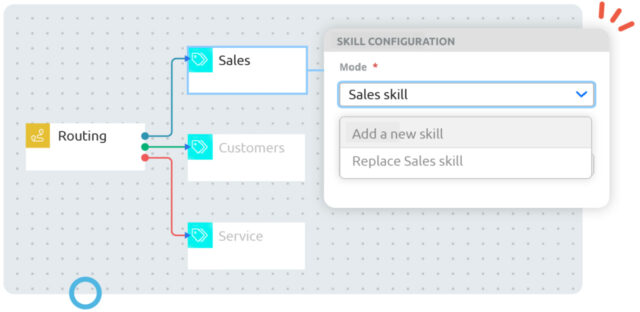 Reduce waiting times
Route calls instantly to agents or teams with the right expertise using smart ACD by Diabolocom. That means shorter waiting times which means fewer abandoned calls!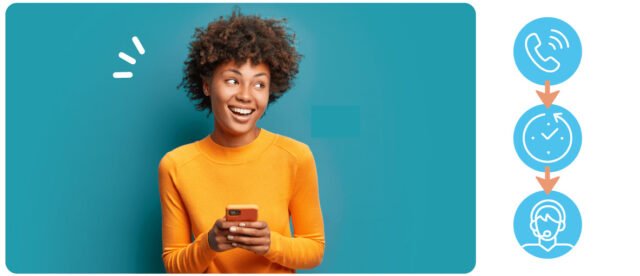 Prioritize calls from your strategic contacts
Instantly identify the potential of your inbound calls using data from your IVR or CRM. Reduce waiting time for your VIP customers and put them in direct contact with the team handling their case!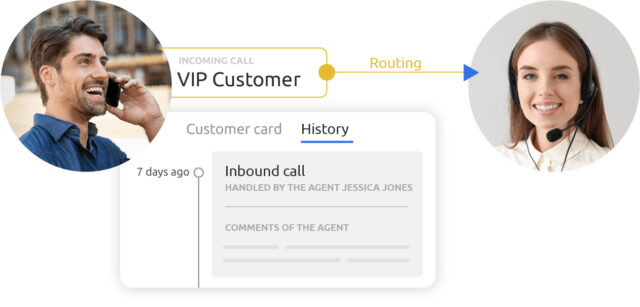 Increase productivity among your agents
The ACD call routing system by Diabolocom allocates calls based on the team's availability and skills. That means you can improve agent occupancy rates and better handle call volumes!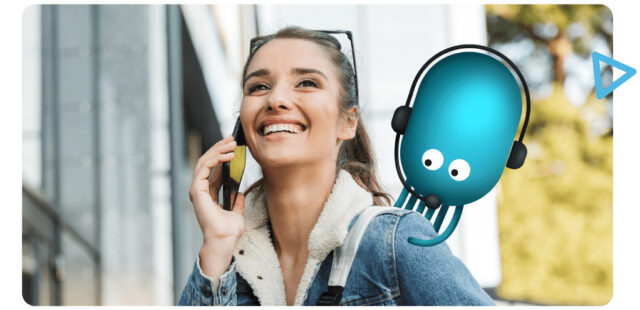 With Diabolocom's ACD solution
75%
Reduction in abandonment rate
50%
Reduction in waiting time
"Diabolocom ACD allows us to set up a close file follow-up and to direct call distribution to the right agency and the right agent."
Discover the ACD solution by Diabolocom
Explore the functionalities provided by Diabolocom ACD solution to streamline your customer experience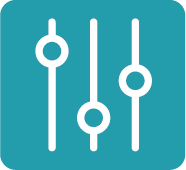 Personalized queues and skills
Configure your queues and interaction channels to suit your criteria and priorities. Allocate each agent's skills to improve automated routing.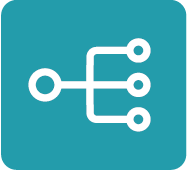 Personalized routing and interaction
Integrations with IVR, CRMs and APIs provide specific call routing based on customer communication history.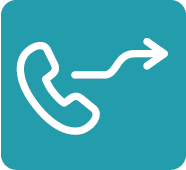 Smart call routing
The ACD algorithm enables you to route a queuing call to a specific agent based on several variables including availability, status, call volume and execution time.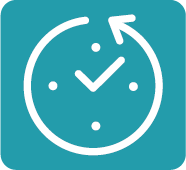 Real-time quality management
Improve call distribution, agent allocation and queues with supervision functionalities and real-time management.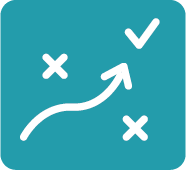 Strategy adjustment
Enhance your routing strategy based on your performance indicators with reports and statistics.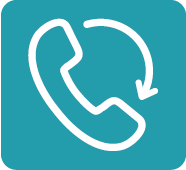 Automatic callback
Improve customer satisfaction: ACD automatically calls back callers who wish to leave the queue.
Get the best of both worlds with the Automatic Call Distribution solution (ACD) by Diabolocom and Interactive Voice Response (IVR)
Enjoy the complimentary features of ACD and Interactive Voice Response (IVR)! It gives you a smart automatic call distribution solution that takes both the needs of your callers and your call center's in-house requirements into account.
Design scripts in a few clicks where the choices made by callers can trigger a routing rule. For example, callers can be automatically redirected outside opening times. Increase and merge call distribution criteria with the ACD solution to improve your pick-up rate and caller satisfaction.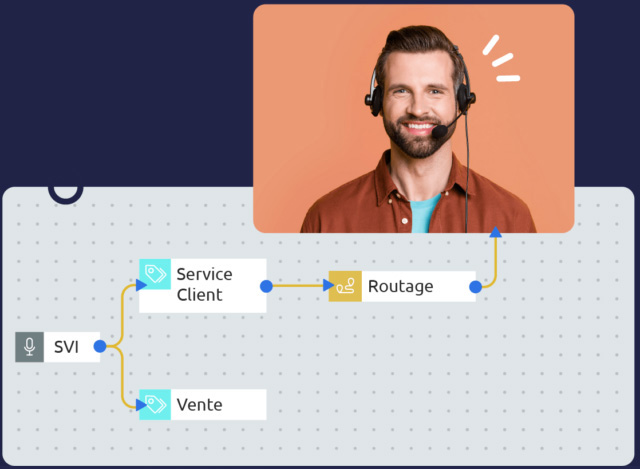 Frequently Asked Questions
How does ACD work?

Call identification: The ACD call routing system filters and transforms undifferentiated inbound calls into selected subflows.
Queue: Once the call has been identified, the caller joins a queue.
Call distribution: ACD then distributes calls in the queue based on set allocation rules.
What is Automatic Call Distribution?

From a functional point of view, ACD or Automatic Call Distribution is a system that automatically routes calls to the most suitable agent, group of agents or department to handle and process calls as quickly as possible. ACD uses call routing rules that the contact center sets-up and configures based on its requirements, resources and priorities to automate distribution.

These rules use data that is known, recognized or provided by any modern call center software i.e. the regional or national calling code of a callers' number, agent occupancy rate, their skills, break times, average conversation duration etc.

Once the rules have been put in place, the routing engine (the heart of any ACD solution) automatically executes them and clearly applies them to inbound calls for callers.
What is the function of an Automated Call Distribution (ACD)?

The main function of ACD (Automatic Call Distribution) is to identify and direct inbound calls to the agent or teams best-placed to fulfill the caller's requirements in the quickest time.

ACDs are 100% software tools. A cloud-based ACD like Diabolocom's avoids your call center having to handle physical servers and, most importantly, provides you with endless possibilities for easily designing advanced routing scripts to reduce your customers' waiting time and improve your agents' occupancy rate.

When you think of an ACD solution, you tend to think of inbound calls but the technology also applies to call campaigns to automatically distribute numbers from a power dialer to available agents.
What is the difference between IVR and ACD?

Interactive Voice Response has long been used by call centers to identify and prioritize inbound calls.

Unlike ACD, the IVR interacts with the customer by asking them to choose from the voice response's selection of reasons for their call. It uses information provided by the caller to direct every call to the right queue – usually sales if the customer presses 1 or after-sales if they press 2.

ACD does not involve the caller's choices. It uses pre-set rules to distribute and direct calls based on call volume, available agents and their skills.