Diabolocom: powerful
and scalable Call Center Software
Prioritize and streamline inbound and outbound call flows to improve call quality and agent productivity using Diabolocom cloud-based call center software.
Improve call processing time
Improve your call processing rate in a set amount of time with Diabolocom's call center software. Identify calls with an IVR and route them to advisors with the right technical skills to achieve first call resolution, key to customer satisfaction.
At the same time, improve the standard of responses to every customer, including during peak times, with Diabolocom's call center software features.
Improve prospection, sales and loyalty
Call qualification and customer reachability are key to prospecting, sales and customer loyalty. The digital automation of calls with the Diabolocom call center technology enables your advisors to:
Focus on the conversation with prospects or customers.
Build on computer telephony integration (CTI) to create personalized pitches based on information centralized in the company's CRM.
Increase your organizational agility
Configure and resize your teams with Diabolocom's management tools based on your operational needs and business priorities, wherever your staff is.
Continually improve your business with an overview of all your call centers including real-time statistics, KPI tracking and supervision tools.
Improve your operational performance
Improve your team's performance by providing them with the necessary tools to work faster and more efficiently. By integrating the Diabolocom call center software into your CRM, you will see a decrease in abandonment rate, an increase in agent occupancy rate, and a better customer satisfaction.
Make smart decisions to optimize your results based on reliable data from your CRM.
Improve debt collection rates
Improve reachability with Diabolocom's targeted and automated call campaigns. Diabolocom's call center as a service for debt collection enables your teams to:
Systematize call campaigns.
Automate repeated outbound calls.
Access key information from centralized customer accounts in the company management systems (ERP, invoicing systems…).
"Since the integration of Diabolocom, we have doubled our outbound call volumes. All of our call center advisors and managers were able to use all of the tool's features without delay. Diabolocom: a true partner."
Discover our Call Center Software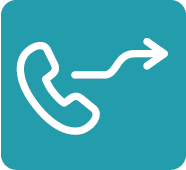 IVR or Interactive Voice Response
Filter your inbound calls with multiple choice voice menus.
IVR uses information provided by the caller to direct each call to the right queue.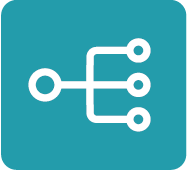 ACD or Automatic Call Distribution
Use ACD to filter your undifferentiated inbound calls into specific calls based on criteria such as:
Call volume and available agents at a given moment.
Call origin (caller prefixes).
Any other criteria relevant to your business.
In addition to filtering calls, this ACD call routing software takes care of the queue and automatic call distribution i.e. putting the customer in contact with the right agent or service all in an open and honest way.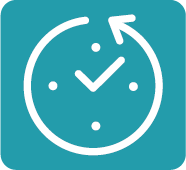 ACD and IVR pairing
Design call journeys that minimize customer waiting time and fulfill your strategic priorities with ACD and IVR pairing.
Implement different welcome scripts with queue-jump rules for your VIP customers.
Automatically direct some inbound traffic to an overflow call center during peak times.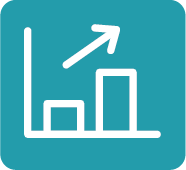 Supervision and analyses tools
Diabolocom's call center software provides a range of business statistics and tools enabling your managers and supervisors to track their key performance indicators (KPI) in real-time.
They can analyze what a single agent or group of agents is doing and create wallboards displaying key figures from current call campaigns.
The Diabolocom solution also provides them with a prime call center management solution covering call monitoring, discrete listening, call recording and playback.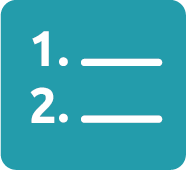 Power Dialer
Dialing software for call centers should be one of your solution's basic features if you handle call campaigns.
The Power Dialer provides several automatic dialing options as standard (preview, progressive, predictive) to suit any type of campaign.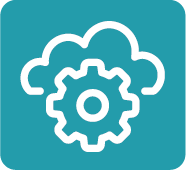 Computer Telephony Integration (CTI)
Your call center solution's CTI system enables you to add speech and call management features to your sales tools such as CRM, ticketing tool and ERP.
That means your agents work on a single interface with time-saving features such as:
Automatic customer record display.
Click-to-call.
Data saved from previous calls.
CRM integration
Integrate your Diabolocom call center software to your CRM or sales tools in a few clicks such as Salesforce, MS Dynamics, ServiceNow.
Centralize and manage your customer data on a single interface.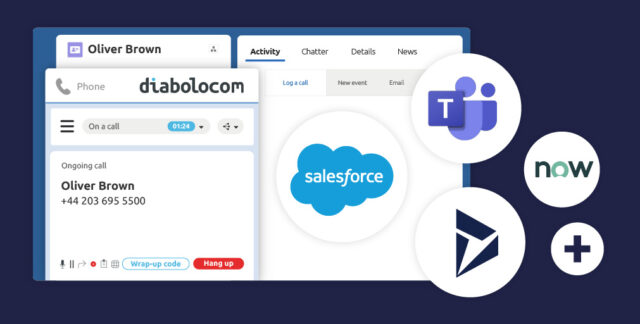 Frequently Asked Questions
What is a Call Center Software?

Call center software (or contact center software) is a solution that covers any tools or features required to best handle your inbound and outbound calls. It enables your agents to answer inbound calls and handle targeted call campaigns with ultimate efficiency thanks to real-time call management and automating several tasks that enable them to focus on adding value to your company: conversation content and quality customer communication.

With the cloud and voice over IP (VoIP), any company can now work with a real call center infrastructure without needing a server or venturing into endless integration projects with tools that aren't always designed to work with each other.

Next-generation cloud-based contact center softwares like Diabolocom elevates you to a "Contact Center as a Service"; (CCaaS) – a "turnkey"; virtual contact center which advantages include freeing you from geographical restrictions. That means your agents don't have to be together in the same physical location to work as a team and access all the information they need to be productive and efficient.
How does Call Center Software work?

Call center software is designed to help manage inbound and outbound calls for businesses. It includes features like automated call distribution, caller ID management, telephony integrations, and much more.

A typical call center solution package includes a variety of features designed to streamline operations. One important feature is an automatic caller distribution system, which routes incoming calls to the next available agent based on skillset or other criteria.
What is the best Call Center Software solution for me?

The best call center software is a reliable technical solution designed to be user-friendly and easy to navigate. This means that your agents will be able to find what they need quickly and without any headaches. Cloud-based call center solutions are also a good option to consider.

Additionally, the best solution should come with in-depth reporting features. That way, you can track agent performance and identify areas for improvement. It should also natively and quickly integrate with your tools and CRM to personalize your customer interactions and boost sales and productivity.

Your call center solution provider should offer the right expertise and support to ensure the solution was rolled out smoothly alongside additional support services. Security certifications are also crucial. Call center software flexibility and scalability are very important if you're planning to expand and grow your business.
How to develop a Call Center Software?

Whether you're a small business or a large enterprise, these 3 steps will help you to develop a call center software.

Define your needs: What features are absolutely essential? What would be nice to have? Make a list of everything you can think of, then prioritize those items.
Research your options: Once you know what you need, it's time to start looking at the different software options available on the market. Read reviews, compare features, and find a few that look promising.
Try before you buy: You can ask for a personalized demo before purchasing a new call center solution.
What are the benefits of Call Center Software?

Reliable call center software can help improve the efficiency and productivity of your business by automating certain tasks and providing an easy way to manage customer service.

Some of the specific benefits include: allowing businesses to track calls, customers and sales, providing businesses with detailed reports on agent activity and performance, offering real-time monitoring features, and enabling businesses to automate processes such as contact lists, dialing campaigns, etc. By using a call center software with other sales methods, businesses can see even greater success in their sales endeavors.