Diabolocom's Business SMS for customer service and sales
Personalize your interactions, automate your proccesses and speed up your sales with the Business SMS by Diabolocom.
Improve productivity and service standards
Save a huge amount of time and send text messages to your customers!
Plan sending notifications and other important information by text message based on predetermined marketing scripts.
Help your callers be proactive and process requests with Selfcare by pairing your IVR with the Business SMS solution.
Better manage calls: sending automated text messages means your agents have more time to answer more calls.
Reduce your caller waiting time by sending text templates. That helps reduce transfer time.
Personalize customer relations with business text messaging
Give your advisors the option to send effective and relevant text messages based on different scripts.
Personalize your replies by pairing the data from your CRM with the Business SMS solution linked to Diabolocom's software.
Start the conversation with your customers with links built into your Business SMS campaigns.
Create bespoke text messages for your customers by personalizing the sender.
Boost your sales with Business SMS from Diabolocom
SMS marketing is a fast way to reach customers, raise awareness and provide cross-selling opportunities.
Send bulk text messaging to your customers about product or service launches, promotions and updates.
Send unlimited text messages in one go to reach your customers wherever they are.
Send text messages to keep your customers up to date about the status of their purchases.
"Diabolocom tools allowed us to gain in reactivity and independence. After a period of training on the solution, the call and email management modules quickly won over the users, both because of their power and their ease of use."
Discover Business SMS from Diabolocom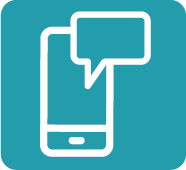 Benefits of the Business SMS for call center advisors
Outperform your QoS goals with easy-to-use Business SMS management software with native integrations with your CRM and work tools!
Send text messages based on your areas of expertise.
Display complete and essential information in a unique interface by integrating it with your CRM and sales tools.
Access customer interaction history.
Design routing scripts for outbound text messages.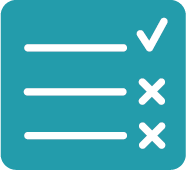 Benefits of Business SMS for Call Center supervisors
Manage your contact center team in charge of processing business text messaging and assign duties, give feedback and supervise communications.
Plan a Business SMS campaign in real-time during a quieter period to increase productivity among teams.
Real-time and deferred statistics to analyze campaign results.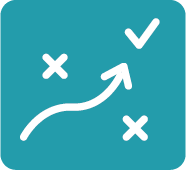 Benefits of text messaging for call center administrators
Establish your text messaging strategy with ease and intuition. Choosing Diabolocom means choosing a partner with a full understanding of all its technology.
Design outbound text message scenarios.
Manage reply templates.
Integrated with your sales tools using our connectors for CRM.
Web Services, toolkit and APIs.
CRM integrations
Integrate your Diabolocom call center software to your CRM or trade tools in a few clicks such as Salesforce, MS Dynamics, ServiceNow, etc.
Centralize and manage your customer data on a single interface.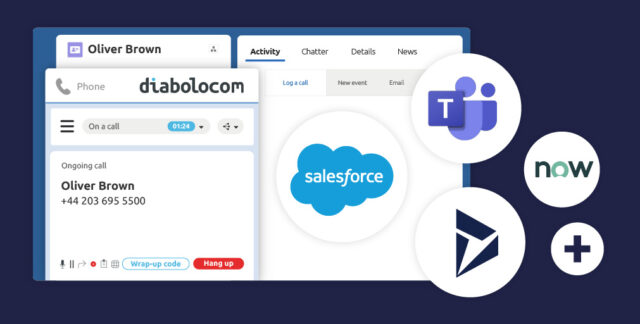 Frequently Asked Questions
What type of text messages can be configured with the Diabolocom Business SMS?

Configure text messages sent by your agents on the call center software interface. You have several options to choose from:

Send pre-set text messages based on templates.
Send personalized text messages (first name, surname, title, address etc.).
Allow your agents to write the messages themselves.
Send text messages before or after an interaction.
Why integrate business text messaging in Call Center Software?

Customer loyalty and satisfaction are essential to customer relations for both the agent and customer. Alongside its many advantages, text messages are the fastest and most effective way to send a message.

Other reasons to get in touch with Diabolocom to manage your text messages include:

Ergonomic and intuitive SMS management software.
Industry support.
How does a Business SMS benefit customer relations?

Business text messaging ties into classic customer service channels (hotlines, after-sales etc.). Text messages have countless benefits for your customer relations, one of them being updating your customer about the status of their query (information, compensation, complaint etc.).

Text notifications improve the customer service image as customers are better informed and feel valued. It elevates the client experience.

Make it easier to reach your customers: text messages make both call handlers and customers more proactive. Text messages are short, to the point and don't need any internet connection to be sent, received and read. Text messages are a less popular option so that makes people appreciate them more when they get one. Using text messages in your customer relations increases your chance of contact and creates a bond between you and your customers/prospects.
Request feedback from your customers with satisfaction surveys sent by text messages about your brand's product, event, services or the customer experience following a call or technician visit. Customer feedback provides you with an insight into your customers' expectations and sources of frustration. Identifying areas for improving your customer service helps improve your customer relations strategy and put a smile back on your customers' faces.
How do you start conversations with your customers using SMS?

Text messages don't just round off your telephone system but also improve customer experience and service. Conversational text messages provide additional information to personalize your interactions.

Billions of text messages are sent all over the world every day to and from anyone with a mobile phone. Texting may have been overtaken by instant messaging apps but the figures still speak for themselves.