Marketshot is part of the La Poste group and hosts the leading online comparison platform Choisir.com (Automotive, Telecom, Finance, Real Estate and Energy). The company chose Diabolocom to enhance its inbound and outbound call management.

Objective
Handling "hot contacts", inbound calls or callback requests.
Challenge
Marketshot was looking for a tool and a company with a real technical and business expertise:
Available in SaaS mode without requiring installation on the company's local servers.
Ensuring excellent quality of voice for outbound calls and campaigns.
Providing reports and analysis to monitor offshore suppliers' work in real time and remotely.
Solution
The Diabolocom technical solution and business model are in line with the needs and culture of a growing SME or start-up, such as Marketshot.
Result
By using Diabolocom, Marketshot was able to:
Buy the telecoms at the same time.
Make flow connections.
Interact with different third-party tools.
Adapt workflows and intelligent scenarios by connecting them to the CRM.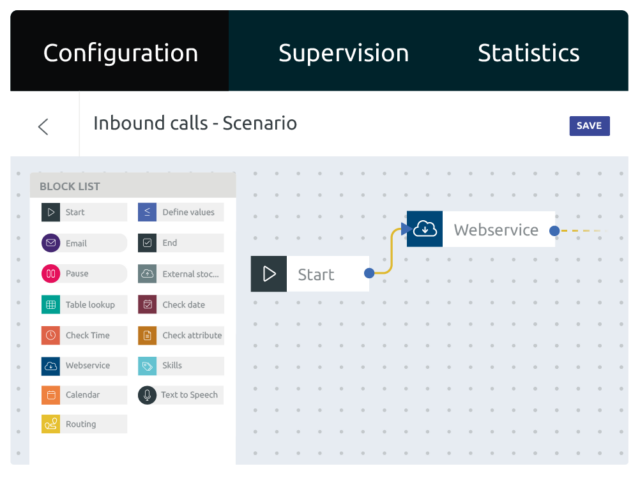 Why Diabolocom?
Diabolocom's biggest asset is its versatility: lots of APIs available.
Ability to handle voice and all other features.
Real customer service: the support team is available whenever you call and operates during the same business hours as yours.
Marketshot Key Figures
About Marketshot
Marketshot is one of the biggest French digital marketing companies and provides real-time solutions in terms of intentional data and moments of life.
Since launching in 2008, Marketshot has seen its strong growth recognized by countless French and European institutions (Les Echos Champions de la croissance, Financial Times 1000 Europe's Fastest Growing Companies, FrenchWeb 500, Deloitte Technology Fast 500 Europe and Fast 50 France, L'Express/EY Entrepreneur of the Year Award).
Marketshot has sustained an uninterrupted growth trajectory since its foundation in 2008. It has remained independent whilst drawing on all the entities in La Poste Group to fuel its growth.