Call center agents are usually the first point of contact with prospects at Bouygues Immobilier so the company wanted to secure the best way to onboard them to reach the sales teams as soon as possible.

Challenge
Bouygues Immobilier was looking for a powerful and easy-to-use Computer Telephony Integration (CTI) system for all pre-sales and post-sales activities.
Objective
The objective was to upgrade the quality of service and improve customer satisfaction.
Solution
Diabolocom call centre software was chosen as the most appropriate solution for Bouygues Immobilier.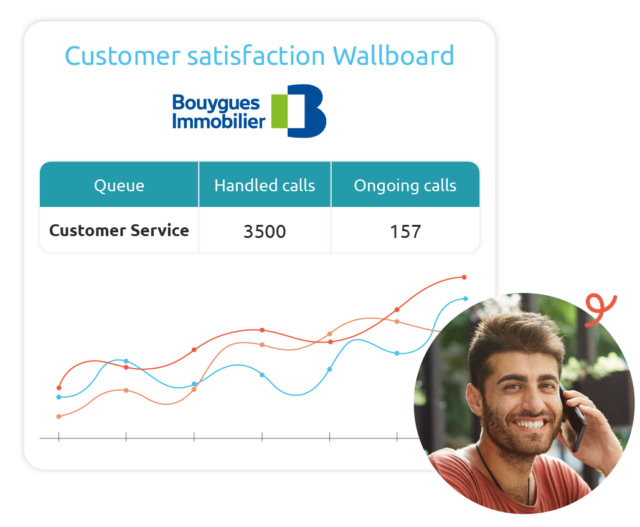 Why Diabolocom?
Olivier Flattet, Call Centre Head of Prospects at Bouygues Immobilier, explains why Diabolocom was chosen to improve the customer experience:
Ease of use and simple integration.
Consistent performance.
Fast roll-out with a high standard of security and expertise.
These USPs have helped build a relationship of trust between Bouygues Immobilier and Diabolocom.
Result
Diabolocom software helped Bouygues Immobilier agents to easily fulfill their duties whether on or off-site and improve their overall productivity. Integrating Diabolocom made Quality of Service Management easier and helped teams achieve their objectives.
Meeting technical requirements
Call log and customer file pop-ups within Salesforce, automatic leads integration into outbound campaigns, detailed real-time management screen for managers… Diabolocom was able to meet many technical requirements.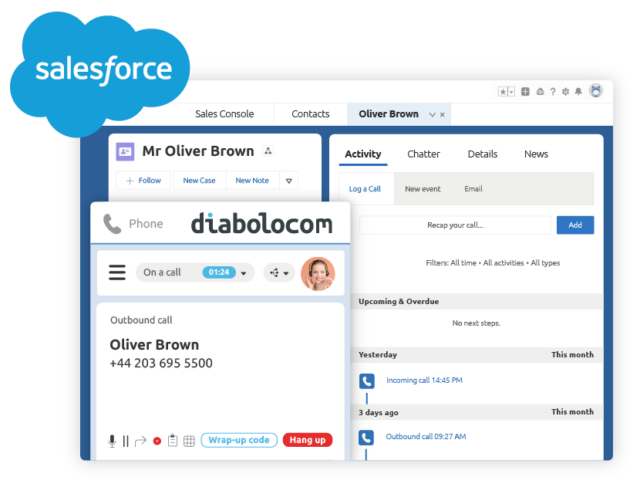 Olivier Flattet, Head of Prospects at Bouygues Immobilier call center, explains that the software has enabled his team to implement constant innovations such as call blending or omnichannel solutions (Email & SMS), while managing costs.
User-friendly and secure local solution
All of Bouygues Immobilier call center agents and managers were able to use all of the tool's features from the start, says Olivier Flattet, adding that cloud-based Diabolocom is hosted locally, a guarantee of trust and security.
Bouygues Immobilier Key Figures
Number of employees: 1,639
---
Revenue: 2,116 billion euros
About Bouygues Immobilier
Bouygues Immobilier is a leading French urban developer and contractor with over 60 years on the market. The company has been active across the entire property value chain, from development to operation and promotion.
Bouygues Immobilier designs living spaces that focus on the user in all their forms, listens to its customers and local authorities and works with them to create functional, personal and sustainable spaces. Bouygues Immobilier makes places to live, work and socialize.