Four Service Cloud features that boost customer service productivity
A unified work environment
If your agents have to open multiple applications to find the information they need to process customer requests, they waste a lot of time. Unfortunately, this is often the case because in most organizations, the customer service information system has been built by adding new software as new needs arise. Service Cloud unifies the agent's work environment by bringing together everything they may need to do their jobs in one interface. This includes:
Customer information specific to any CRM, i.e. customer identification and contact data, status, purchase history, request history, current requests, communication preferences, etc.
Tools for processing requests, from acknowledgement of receipt to closure, through all stages of the process, for all channels available to customers (telephone, email, instant messaging, social networks, website)
A dashboard and key indicators allowing the agent to manage priorities and workload (number of pending requests, average processing time, etc.)
Access to knowledge bases and other documentary resources that the agent may need to manage an interaction.
Centralizing these tools and information sources in a single interface is a major convenience and productivity booster for customer service agents and advisors. Studies have shown that just by not having to juggle multiple applications to complete a task, time is saved by up to 15%. In a customer service environment, this means that agents can spend more time listening to customers and responding to their requests.
A complete and up-to-date view of the customer
A CRM system is expected to gather and centralize all data related to a single customer. Service Cloud meets this requirement by linking all interactions with a single customer to a single profile. Whichever consultant takes on a new request from that customer, he or she has access to the entire history of his or her requests, the answers that have been given and, if applicable, the comments left by his or her colleagues. With this overview, he can contextualize the new request at a glance and adapt the way he will handle it, both in terms of form and content. For example, a customer who, for the third time in two months, reports a delivery problem will not be satisfied with a standard response. Taking the context into account will allow the agent to personalize his response in order to reduce the prejudice felt by the customer. In addition to the time saved on each interaction, access to the complete history of each customer is a key factor in improving the quality of responses and, consequently, the value of the agents' work.
An omnichannel approach to customer requests
From the telephone to social networks, via chatbots, companies today have a choice of communication channels they wish to make available to their customers for customer service purposes. The counterpart of this choice is the obligation to answer customers in a consistent way on all the channels they are likely to use for their different requests, a fortiori for the same request. Instead of a channel-by-channel view, Service Cloud offers an omnichannel approach that allows each advisor to see all of the interactions of a single customer across all channels. If a customer first made a request via the website's messaging system and then engaged in a conversation with the chatbot on the same topic, these two interactions are linked. If two days later, this same customer calls the contact center for the same reason, the agent who takes the call sees the previous interactions. He therefore does not need to ask the customer the questions he has already answered in order to understand the situation and can provide a relevant and detailed answer more quickly.
Process automation
Some recurring tasks or requests waste a lot of time for customer service agents without adding any real value to the customer or the company. Service Cloud offers infinite possibilities to automate entire tasks or business processes, which helps streamline and fluidify the work of agents. This allows agents to focus on the more complex tasks or issues where their specific expertise is truly valuable. In line with Service Cloud's omnichannel logic, automated processes and workflows can involve multiple channels and take full advantage of the possibilities each one offers, especially the most essential one: the telephone. This is discussed in the next section.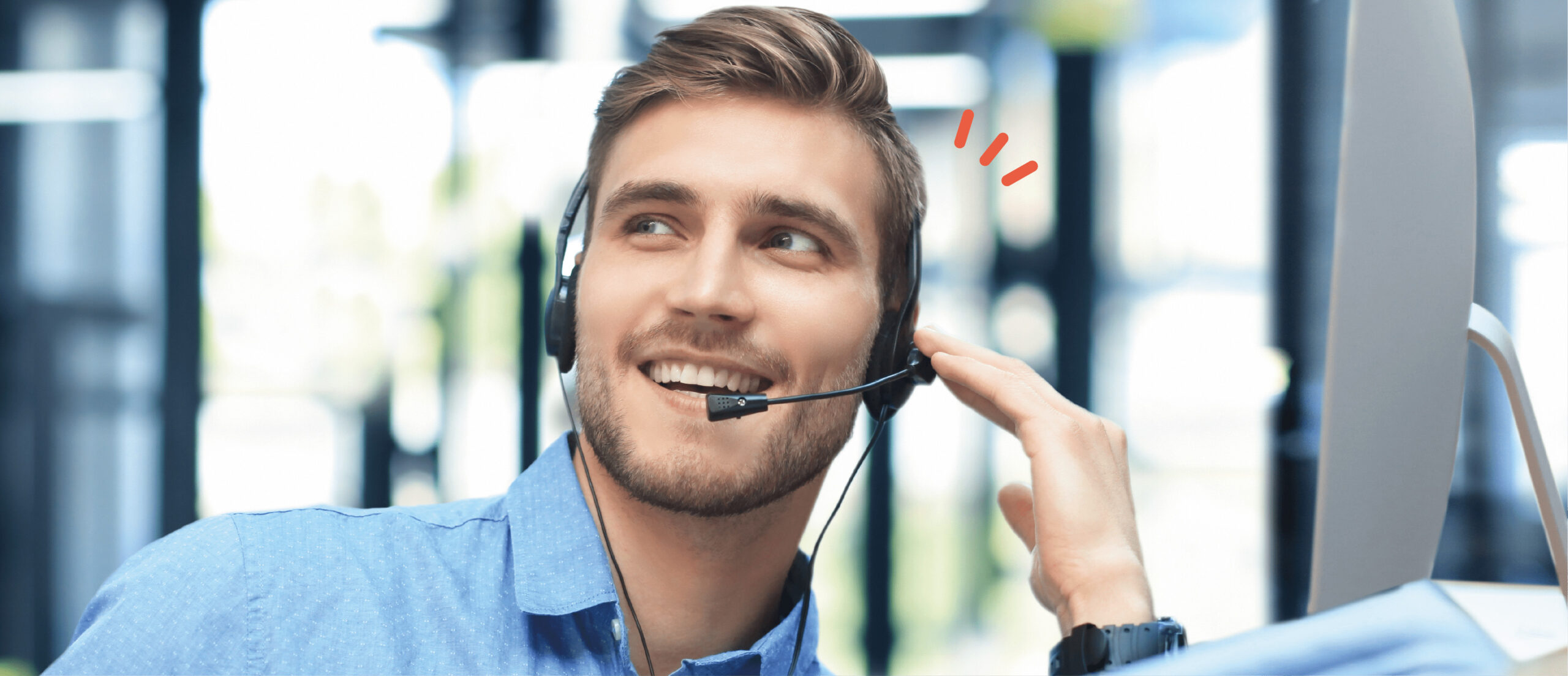 The benefits of integrating the voice channel into Service Cloud
The multiplication of communication channels has not diminished the use of the telephone. Used by 55% of customers who contact a customer service department in France, it remains the preferred means of obtaining a rapid and personalized response to their questions. But it is also the most demanding channel in terms of responsiveness, response time and therefore human resources. Because the telephone remains the keystone of any customer service organization, Service Cloud offers advanced functionalities to integrate telephony into the agent's work interface and to leverage the resources of the voice channel in the processing of requests.
With Salesforce's Open CTI API, every company can use the carrier and telephony system of their choice and enjoy the benefits of tight coupling between telephony and their service cloud applications. With this integration:
agents take calls directly in their Service Cloud interface;
the record of the callers already known in the CRM is automatically opened on the screen;
the record of unknown callers is automatically created;
information collected during calls is directly incorporated into the CRM and immediately available to other agents.
These features save agents' time and allow them to focus on the conversation, which always results in a better quality of service, which is crucial for customer satisfaction. But voice channel integration can go far beyond these benefits if you choose an advanced 100% cloud and VoIP telephony solution like Diabolocom.
Real call center software in the Service Cloud
Diabolocom CTI for Salesforce offers companies a quick and easy way to integrate essential agent telephony features into their Service Cloud interface. Beyond the banner that allows agents to take and make calls without leaving the Service Cloud, Diabolocom CTI provides access to all the call management, call flow routing, automation and operational control features of our call center software.
With our software's native and extremely deep integration with your Service Cloud CRM, you can meet key needs for your customer service performance, including:
implement call routing strategies based on caller identity, agent skills, call times, geographic origin of calls and/or any other parameter relevant to your activity and the organization of your teams;
set up in a few clicks an interactive voice server (IVR) in order to qualify, prioritize and prioritize incoming calls in order to reduce waiting times and optimize the occupancy rate of agents;
automate the processing of the most frequent requests or those that do not require the intervention of an agent thanks to voice synthesis and recognition;
manage your customer service operations on the voice channel thanks to real-time statistics and continuously improve your quality of service on this channel thanks to call recording and analysis tools.
Discover Diabolocom's native integration with Salesforce