ManoMano is the biggest DIY and Home & Garden marketplace in Europe operating in 6 markets: France, Belgium, Spain, Italy, Germany and the UK. To meet its growing customer experience expectations, ManoMano reached out to Diabolocom for a new telephony solution to improve its customer relations.

Business Objectives
Predict customer needs and friction points.
Provide a high standard service for customers and merchants alike as well as maintaining scalability and quality service levels above market standards.
KPIs: an 80% pickup rate in less than a minute and a CSAT score around 90%.
Challenge
ManoMano wanted to review its customer relations strategy by being proactive. The French scale-up objective was to predict customer needs and diffuse any difficult situations with customers (i.e. late deliveries). This meant having powerful tools especially in terms of telephony. So the specifications for the new telephony solution focused on three key areas:
Upstream routing
Call distribution
 Outgoing call quality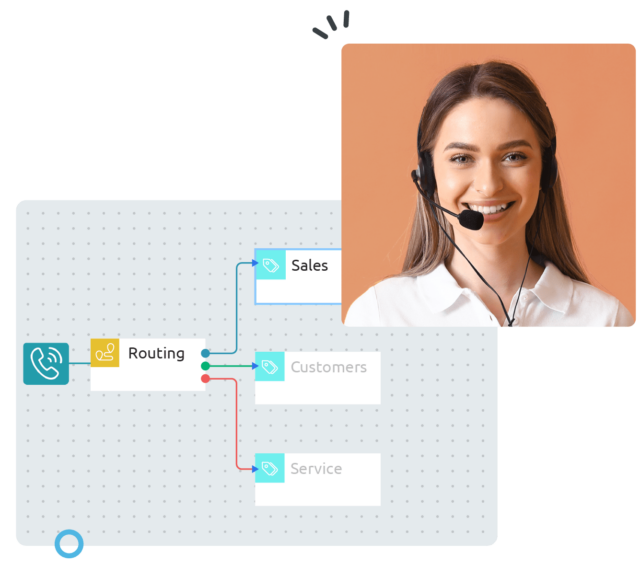 Solution
With a demanding customer relationship project in mind, ManoMano reached out to the leading voice solution: Diabolocom. An initial demo stage was followed by intensive testing phases with a 6-week PoC (Proof of Concept) in Spain. "A crucial period that allowed us to confirm the qualities of Diabolocom that we had previously identified," said Marc Bussienne Planning Ops Excellence Director at ManoMano.
Result
ManoMano updated its customers service by equipping itself with Diabolocom, the European voice leading solution. The French scale-up appreciated the availability and flexibility of the Diabolocom teams and solution as well as its fast and flawless roll-out. The project resulted in:
An end-to-end controlled roll-out on an international level achieving the ultimate user experience: "A migration of this scale involving inbound and outbound flows is never risk-free. However, the transition was successfully handled from A to Z…" confirmed Marc Bussienne.
A new never-before-seen response capability. During an internet outage at one of ManoMano's centres, employees were able to switch the call flow to another centre quickly and transparently for customers.
Call routing significantly.
Better control of call hold management with a more efficient "cascade" process.
Managing high call volumes in relation to processing capacity.
Why Diabolocom?
Agility and ease of configuration.
A proven player.
ManoMano found in Diabolocom a trusted partner who shares the same values.
ManoMano Key Figures